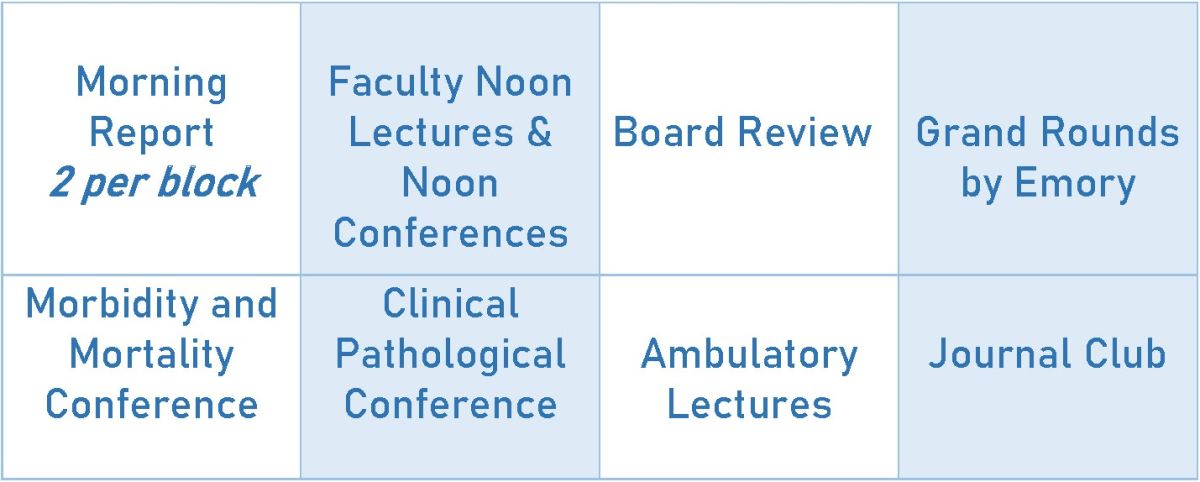 Lecture Schedule
With the option of Zoom lectures when necessary
Presentation Requirements
(3-year Calendar and Application)
PGY-1: Journal Club Conference - review a new study pertaining to critical care.
PGY-2: Morbidity & Mortality or Patient Management Conference - review a case and provide a safe venue for residents to identify areas of improvement, promote professionalism, ethical integrity, and transparency in assessing, and improving patient care.
PGY-3: Clinical Pathophysiology Conference - review the pathophysiology of a case they have encountered during his/her residency.