When you're expecting, you're on one of life's great journeys. You're excited, eager, and perhaps a little anxious about what's ahead. And that's perfectly normal.
At St. Francis, we offer several programs and services to help you through the process. Our team approach, including access to OB/GYNs, certified nurse midwives, pediatricians, nurses, lactation consultants, and educators, is designed to provide you and your baby with special, individualized care.
Next Steps
For More Information
Learn more about our childbirth services or schedule a tour.
Call 706-320-8001
Patient Registration
Pre-register before your child's birth for a hassle-free experience.
View Classes
Schedule a Class
Check out our calendar of upcoming classes and events.
Learn More
We're proud to be the first hospital in Georgia to have earned Perinatal Care Certification from The Joint Commission. We've also been recognized by the March of Dimes for successfully reducing the number of elective inductions and cesarean deliveries performed before 39 completed weeks of pregnancy to less than one percent (1%).
To help you prepare for the big day, we make available a range of childbirth classes. They include:
Breastfeeding
Childbirth series
One-day childbirth refresher
The Baby-Friendly Designated Hospital
February 2018, our hospital was designated as a Baby-Friendly Hospital. We are proud to be one of only 13 hospitals in Georgia and the only hospital in our region to have achieved this designation. This venture of the World Health Organization and the United Nations Children's Fund recognizes hospitals and birthing centers that offer the best level of care in infant feeding and bonding between mother and baby.
The initiative emphasizes the importance of breastfeeding and skin-to-skin bonding time with your baby. More and more evidence reveals that breastfeeding and bonding in the first few hours after birth lowers a wide range of health risks and improves health outcomes for both mother and baby.
We encourage new mothers to breastfeed 8 – 12 times every 24 hours, based on cues your newborn will show. We also keep healthy mothers and babies together 24 hours a day. This practice, called "rooming-in," helps them get to know each other and helps the mother understand normal newborn behaviors.
Certified Safe Sleep Hospital
St. Francis-Emory Healthcare has been recogniz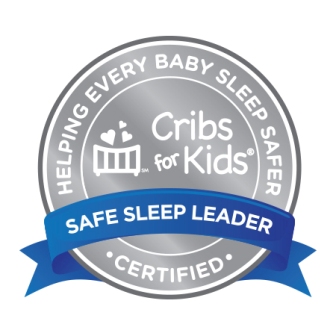 ed by the National Safe Sleep Hospital Certification Program as a National Silver Certified Safe Sleep facility for our commitment to best practices and education on infant safe sleep.
The National Safe Sleep Hospital Certification Program was created by Cribs for Kids®, the only national infant safe sleep organization. Based in Pittsburgh, PA, Cribs for kids is dedicated to preventing infant sleep-related deaths due to accidental suffocation. As a Nationally Certified Safe Sleep Hospital, St. Francis-Emory is recognized for following the safe sleep guidelines recommended by the American Academy of Pediatrics (AAP), and providing training programs for healthcare team members, and family caregivers.
Click here for more Safe Sleep information.
Our Labor and Delivery Unit
The Labor and Delivery Unit in the St. Francis Women's Hospital has created an innovative partnership between mothers, fathers, family, and the hospital. The result is a perfect blend of leading-edge technology and individualized, compassionate care.
Take a look at some of the features of our Unit:
10 private labor suites
2 dedicated operating suites
Around-the-clock nursery support with pediatricians and neonatal nurse practitioners
A lactation consultant
Advanced medical equipment for newborns
Childbirth and breastfeeding classes and support group, available in the hospital or online
Shopping for mother and baby gifts at the Butler Boutique
Labor and Delivery patient registration
One way to help things go smoothly is to pre-register between your sixth and seventh month. You can download this pre-admit form or come by the Labor and Delivery waiting room at the Women's Hospital.
If you pre-register in person, you will need:
Government-issued photo ID
Insurance/medical card for Mom and for the baby (if different)
Work address and telephone number
Emergency contact's name, telephone number, and address
Completed pre-admit form
Physician information
Childbirth is a miracle, as well as one of the great moments in life. We want to make it a truly special and rewarding time, but also one that goes as smoothly as possible.