Hiring Event February 22
Bring your resume to the Butler Pavilion at St. Francis-Emory Healthcare, 2300 Manchester Expressway in Columbus on Feb. 22, between the hours of 10-8 p.m., and you will have the opportunity to meet your future team members, tour the facility and interview on site!


We are looking for new team members with clinical and non-clinical backgrounds including:

· RNs
· LPNs
· Respiratory Therapists
· Surgical Techs
· Patient Access Reps
· Physical Therapists
· Speech Therapists
· Occupational Therapists
· Multi Care Techs
· Sterile Processing Techs
· Lab Professionals

For more information, please text Ryan Dutton at (762) 359-0878. We're looking forward to meeting you!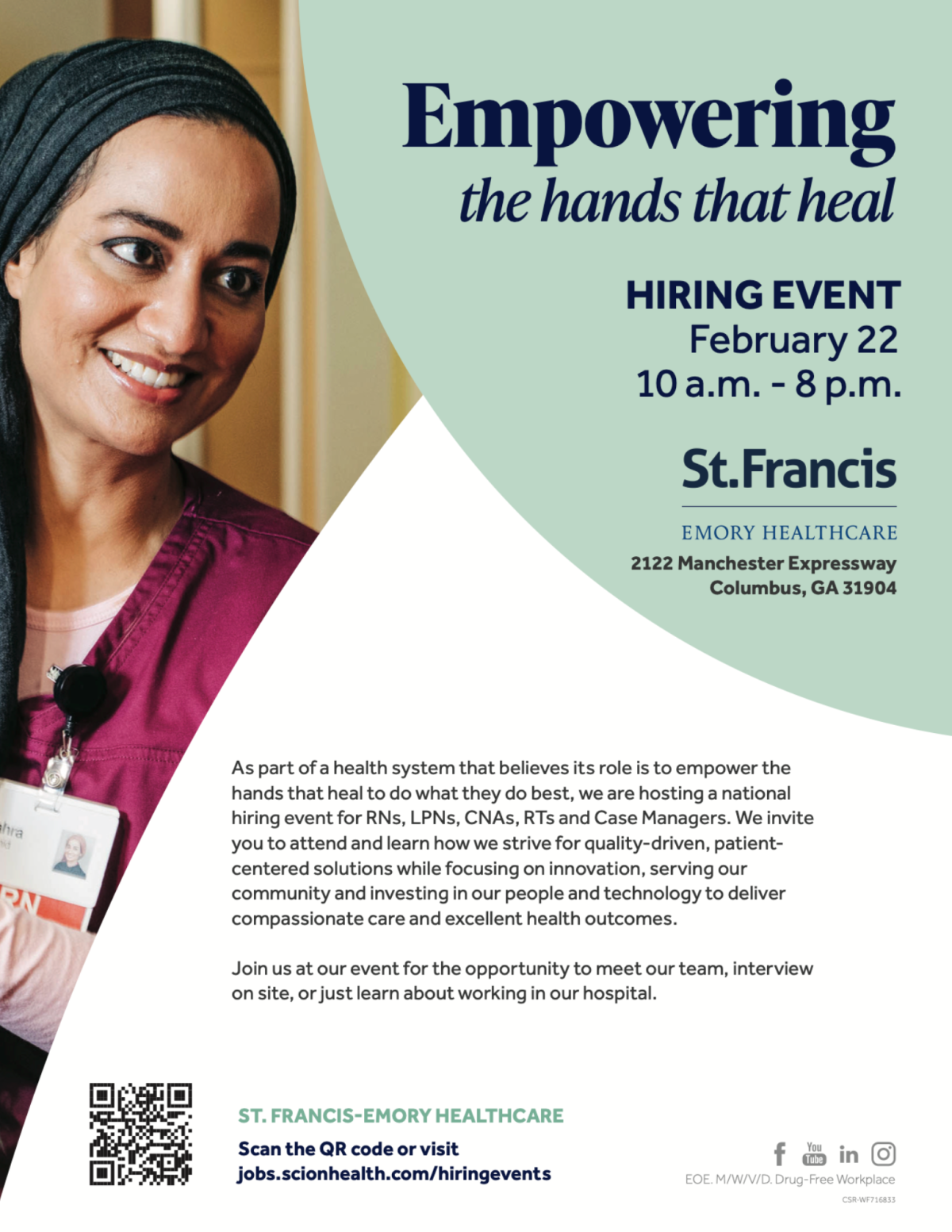 Read All Posts